One of the most beautiful places on earth
The Marlborough Sounds, which are situated at the very northern end of the South Island of New Zealand, between the Tasman Bay and Cloudy Bay, are one of the most beautiful places on earth. A series of valleys, over time, welcomed the incoming seas, creating this magical region. The local legends, Mãori mythology, tell the story of how New Zealand's highest peak, Mt Cook, known as Aoraki, is actually a sunken canoe (known as a 'waka') and the Sounds themselves are the prows of these canoes. Our wines have been crafted to reflect this beautiful landscape.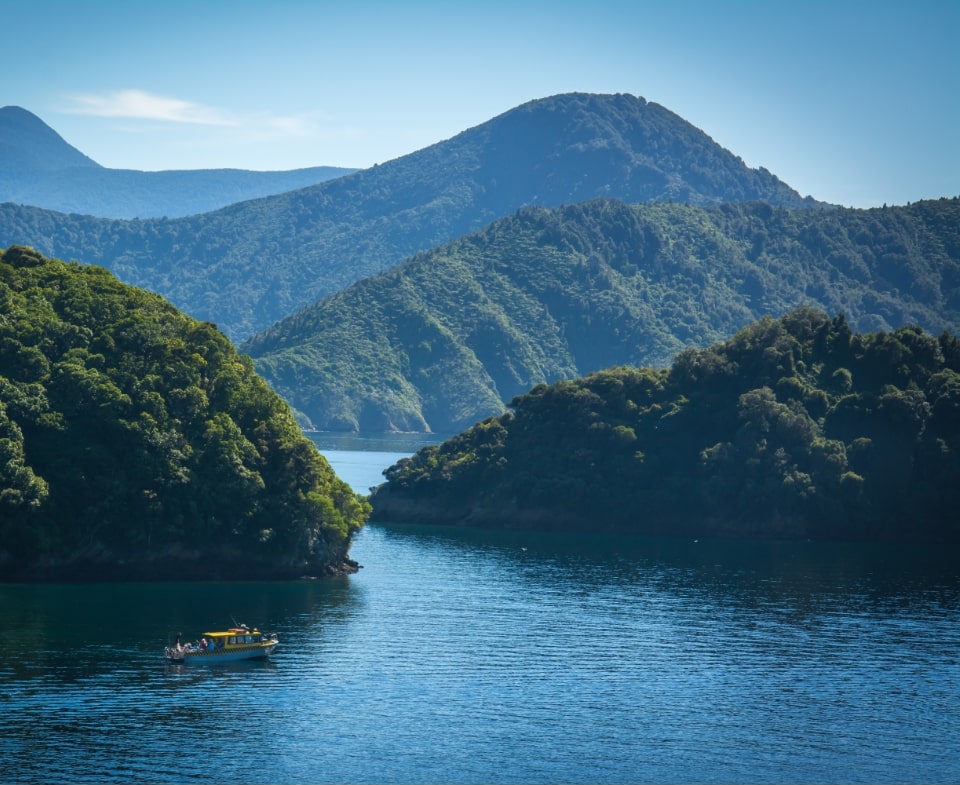 The Marlborough Sounds are an extensive region, covering some 4,000 square kilometres, an alluring combination of islands, peninsulas, forests and the sounds themselves, a Southern Hemisphere terrain reminiscent of the fabulous Norwegian fjords. These folded, sea-soaked valleys provide one-fifth of the entire coastline of New Zealand. Despite the size of the region, the population is sparse, and many houses, indeed settlements, are only accessible by boat. Fishing, boating, walking trails, camping, weekend lodges, sailing, diving and all manner of marine activities are enjoyed here. No wonder it is the local playground for so many of the region's hard-working winemakers.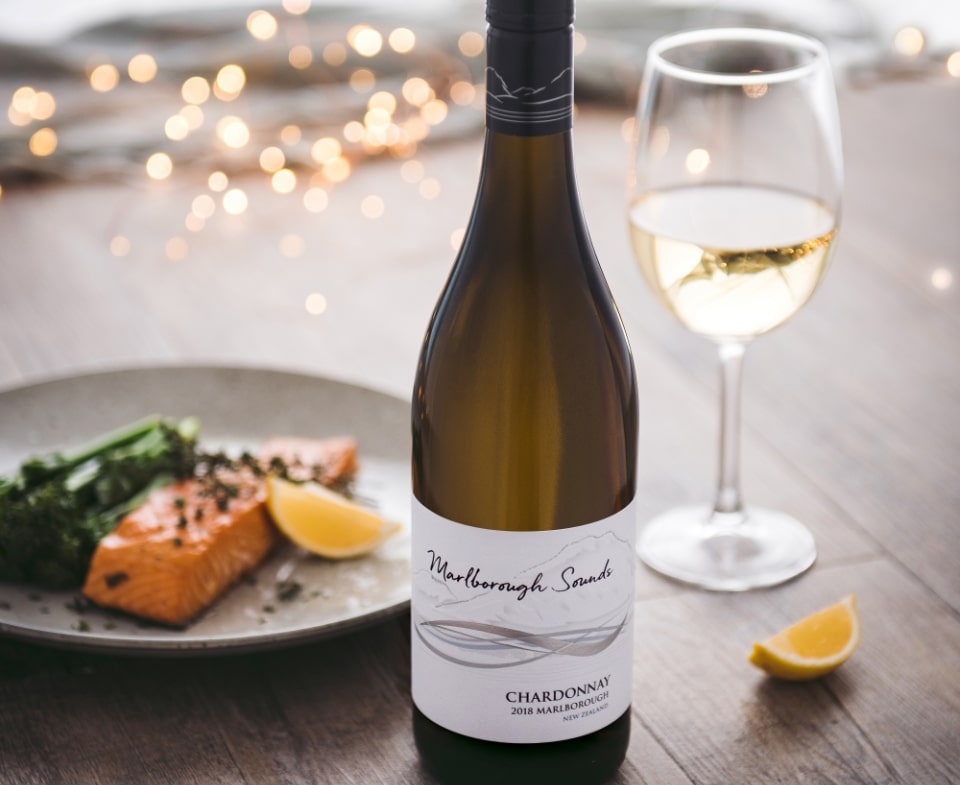 The Sounds are also home to great seafood with over five hundred marine farms and an increasing interest in salmon fishing. The green-lipped mussels are a perfect pair with Sauvignon Blanc, while the salmon makes an ideal match with the region's Chardonnays. Our award-winning winemaker Josh Hammond born and raised in Marlborough can also vouch for this, with his passion for winemaking and love for local seafood.
On land is where the real gems of the region are to be found. Vineyards that carpet the district, interspersed with streams and rivers. Marlborough Sounds wines encapsulates this beautiful landscape offering a delightful Sauvignon Blanc, Pinot Noir and Chardonnay.
Discover Marlborough Sounds Range